Massive Attack 2014-16
Live Performance – with United Visual Artists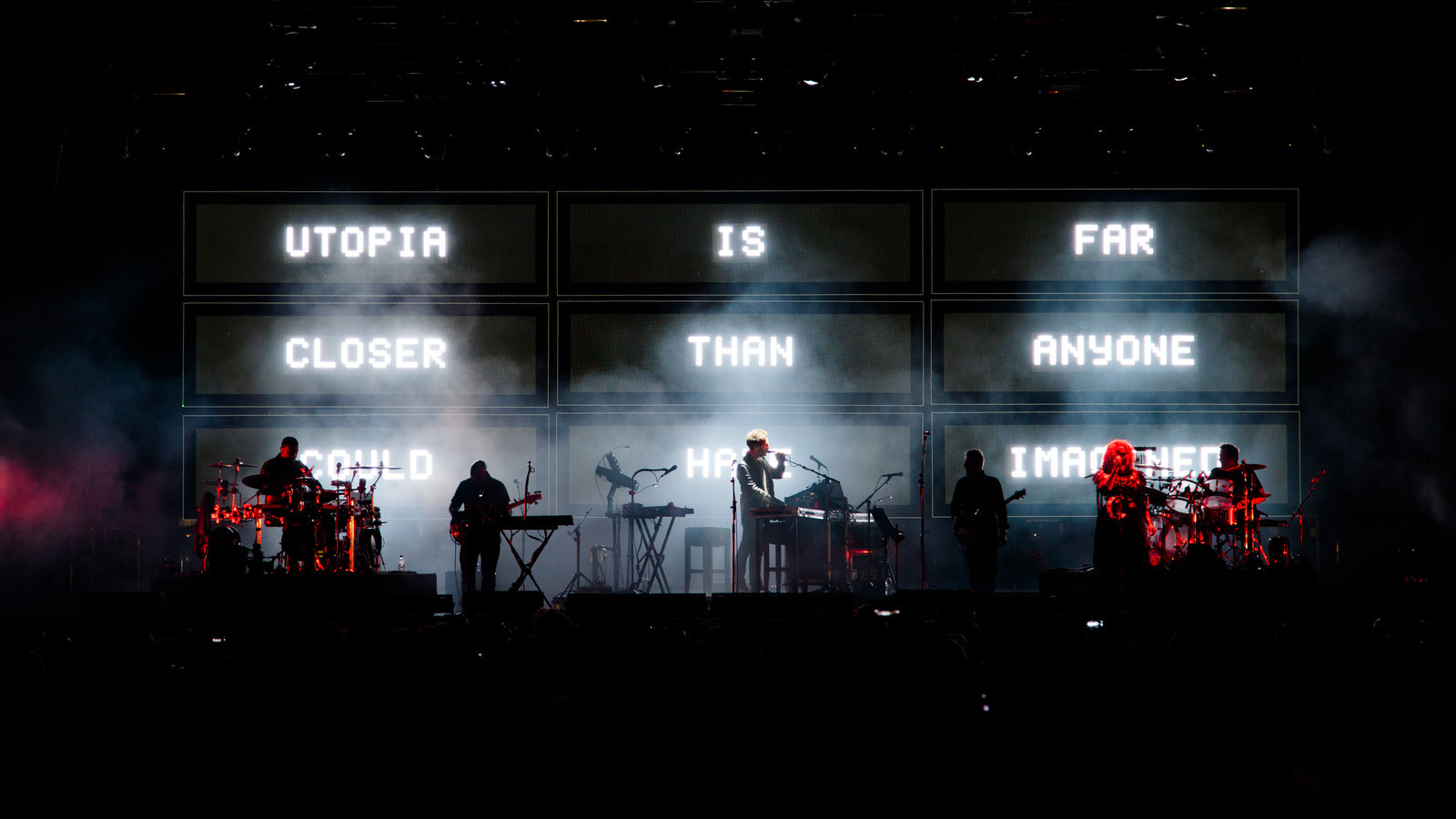 Set design and visual programming for the Massive Attack 2014-16 world tours. Continuing the legacy of the collaboration between Robert Del Naja and United Visual Artists which began in 2003.

Symbolic of the devices we use every day to communicate, view and access information, the visual design uses the screen as an interface within which an ideolgical framework can be constructed and distorted. This interface uses a series of algorithms to reduce a huge complexity of systems and information to simple typographic elements for audience consumption.

For this iteration, 9 kinetic screens form an array of billboards used to redact and physically disrupt a flow information and present opposing or parallel perspectives.

Incorporating subject matter ranging from access to information, truth, equality and human rights, the show is updated daily and translated into local languages in order to present a constantly evolving reflection of the here and now.