The Bomb (live)
Performative Installation – with The Acid
Multi-screen film installation and live performance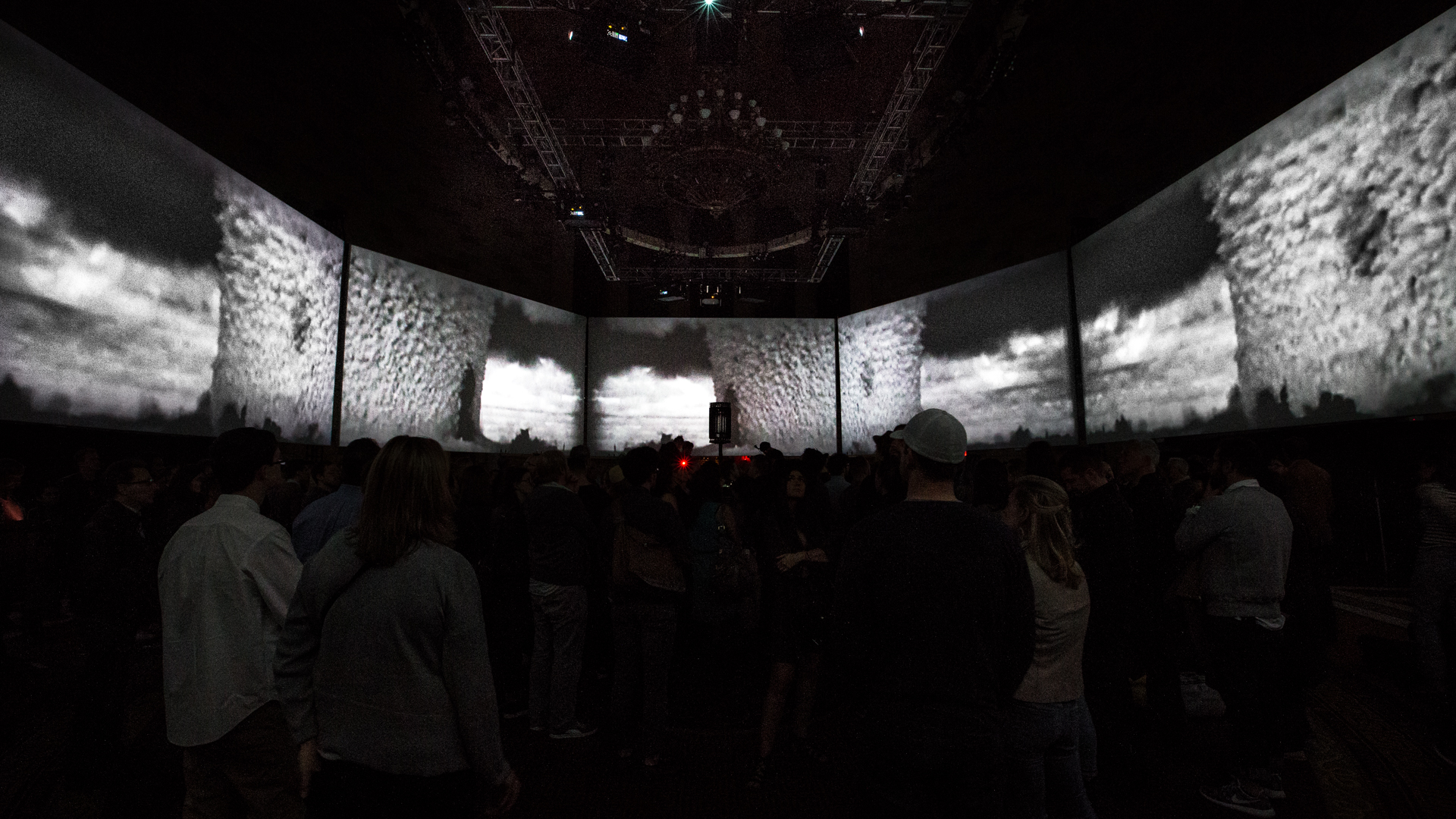 The Bomb was inspired by Eric Schlosser's book 'Command and Control' and formed one of the major closing events at the Tribeca Film Festival 2016.
The audience was immersed within a bespoke environment at the Gotham Hall with a 55-minute film projected in 360° as The Acid performed a live score in the center of the space.
With United Visual Artists, I collaborated with Das Bombe to deliver the installation environment, show sequencing, and design a custom lighting fixture made from an array of 18 LPS bulbs, revealed through 18 DMX controlled actuated fins.